Everyone and their mum is a fan of the sports luxe trend these days, and it is no wonder since this one trend that is comfortable, stylish and fashionable which are often not things that easily go together. Hugely popular celebrities have taken a big part in propelling this fashion trend into the mainstream with influential singers such as Kanye and Rihanna playing their roles. Whether you like sports luxe for its comfort, for the gym or for simply showing off your figure, it shows no signs of going anywhere. If you have yet to tap into this key look, or simply want to update what you already have in your wardrobe, then we've compiled a few of our favourite pieces from this season. Read on to discover some of the best pieces that you could be sporting this summer.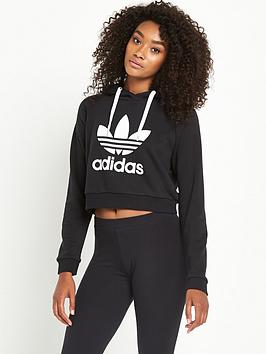 Adidas Originals is the part of the brand that is really concerned with looking good with fashionable street wear so it is no surprise that we turn to this leading brand's offerings to inspire our sports luxe look. A throw-back to the 1990s, crop tops remain a huge look this spring, so easily tie it into a sporty look thanks to this adidas Originals crop hoodie in black with the classic design embossed in white on the front. Truthfully a hoodie is always going to be useful, so even though this is a fashion item, it doesn't mean that it will be out of fashion by next season. We found it in the sale online at Very for £40, and to help you to get the best price possible, we also found some Very discount codes here: https://www.groupon.co.uk/discount-codes/shops/very.co.uk so check them out before you buy!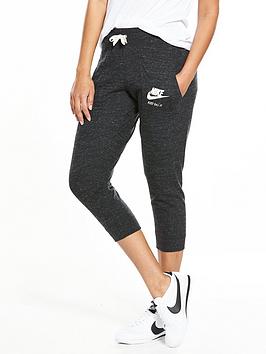 A pair of sporty and high quality leggings are a must when you are trying to emulate the sports luxe look, and it is true that you get what you pay for, so don't be tempted to buy a cheap pair of sporty leggings that turn out to be pretty much see through! Capri leggings are the perfect solution to wear as leggings for the summer months, so we love these relaxed fit ones from renowned sports brand Nike that will be ideal in your day to day life. In black marl material, they are really figure fitting but a bit more forgiving than lycra leggings, and will help to keep you cool and fresh even on hot days.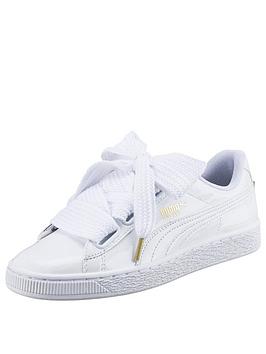 The sports luxe look wouldn't be complete without a pair of trainers that both look and feel great. In summer there is nothing quite so cool as wearing some bright white trainers, and we love these ones from Puma with their feminine twist. The wide laces and the adorable bow tie show that practical fashion can be pretty, and since they're from a trusted sports brand, whether you wear these with sports tights or jeans, you'll be sure to be tapping into the trend with ease. Even better, as branded trainers go, these are a really reasonable price, coming in at under £70!